PUBLIC WORKS
LANDFILL
BUILDING CONSTRUCTION
HYDRAULIC STRUCTURES
MINING ENGINEERING
PUBLIC WORKS GEOTER F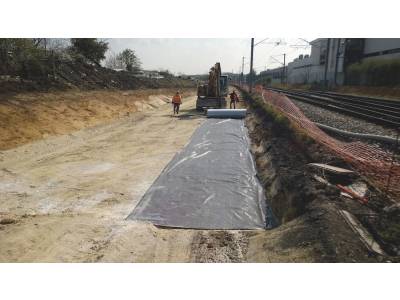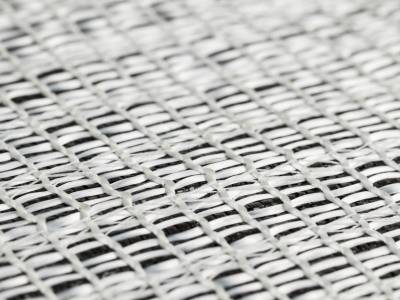 Use
Many sites are affected by the presence of natural or man-made underground cavities. These cavities can cause the soil to collapse on the surface or be destabilised, resulting in disturbances in the structures; this can even damage or destroy these structures.
GEOTER® F secures the structures and helps reinforce areas exposed to a risk of cavities or localised collapse. In addition, this product can be instrumented to monitor risk developments.
The separation function is performed by the woven substrate with constant aperture, regardless of the product's strength, with no risk of clogging.
GEOTER® F has an immediate tensioning feature, allowing it to instantly absorb stress and limit initial deformation.
It is a product also suitable for reinforcement on compressible soils and on rigid inclusions.
Benefits
High tenacity with elongation at break inferior to 11%
Secured cavity, guaranteeing the continued operation of the structure
Controlled deformation, even under high strains
Controlled filtration function
Excellent permeability
Features

Reinforcement

Separation
Characteristics
Reinforcing geosynthetic made of high-tenacity polyester by the combination of a woven geotextile (separation function) and high-strength polymer cables (reinforcement function)
Roll width: 5.30 m (17.4')
Roll length: 70 or 100 m (230' or 328')
Tensile strength: up to 2,000 kN/m
FIND OUT MORE...