PUBLIC WORKS
LANDFILL
BUILDING CONSTRUCTION
HYDRAULIC STRUCTURES
MINING ENGINEERING
PUBLIC WORKS M3S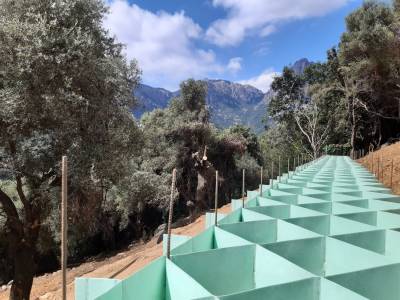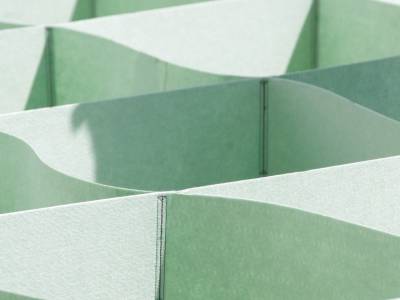 Use
The construction of infrastructure sometimes requires developing or creating slopes. The M3S® solution is used to build stable structures over great heights, such as:
        -  Retaining walls
        -  Embankment reinforcement
        -  Protective barriers
        -  Noise barriers
        -  Containment of hazardous products
        -  Urban developments
        -  Stiffening of landfill walls

M3S® consists of a number of geotextile strips stapled together, which make up an alveolar layer. To enhance natural resources, this alveolar layer is used in combination with a filler material which may be any type of soil or compactable aggregates. The reinforcement function is provided by the overlaying of backfilled and compacted alveolar layers.
Benefits
Geotextile suitable for all terrains, even difficult to access
Optimal use of natural resources
Adapted to great heights
Better integration into the landscape, with a range of aesthetic renderings : plant or mineral-like facing, stone masonry or wood
Sloping and vertical facing of various shapes : lines, curves, stands, railings, stairs, etc.
Easy to install
Relatively compact packaging
Features

Reinforcement

Support
Characteristics
Non-woven needled geotextile made of polyester
Colour : green
Maximum installation height: 15 m
Width: 1.33 m to 4.61 m
FIND OUT MORE...