PUBLIC WORKS
LANDFILL
BUILDING CONSTRUCTION
HYDRAULIC STRUCTURES
MINING ENGINEERING
PUBLIC WORKS GEOTER W
GEOTER W
- Reinforcement on compressible soil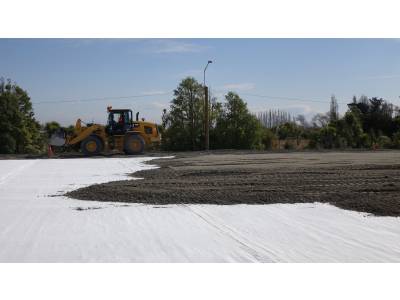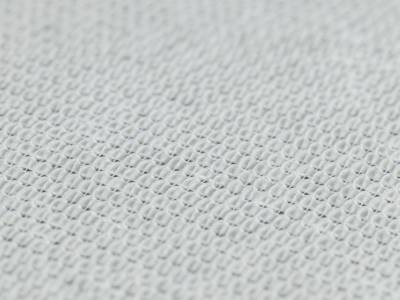 Use
Civil engineering structures built on soils with low bearing capacity, clay soil with a high water content or organic soil can be exposed to compaction, due to the compressible nature of the subgrade, or when subjected to a load.
GEOTER® W is a reinforcing geosynthetic recommended for extreme applications such as the reinforcement of compressible soil, platforms, road foundations and construction site roads. It helps homogenise the effects of compaction.
In addition to its reinforcement function, GEOTER® W plays a separation and filtration role, thanks to the constant aperture of the geosynthetic regardless of its tensile strength.
GEOTER® W shows good dimensional stability and high permeability to limit interstitial pressure issues.
This product is also suitable for reinforcing retaining structures.
Benefits
Immediate tensioning of the cables thanks to the manufacturing process
High tenacity polyester product with elongation at break inferior to 12%
Combines reinforcement, separation and filtration functions
Optimal aperture for filtration : the water flows freely and can be discharged
Excellent permeability
Product suitable for specific soil conditions : treated soils, landfills, high pH, etc.
Features

Filtration

Reinforcement

Separation
Characteristics
High-tenacity polyester reinforcing geosynthetic
Roll width: 5.30 m (17.4')
Roll length: 100 m (328')
Tensile strength: up to 1,000 kN/m
FIND OUT MORE...