LANDFILL
BUILDING CONSTRUCTION
PUBLIC WORKS
HYDRAULIC STRUCTURES
MINING ENGINEERING
LANDFILL GEOCONDUCT
GEOCONDUCT
- Leak detection with conductive geosynthetics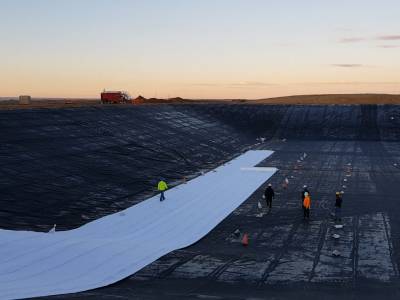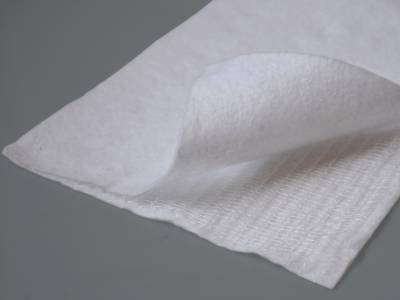 Use
The realization of a leak detection campaign by geo-electric method on single or double liner systems increases the safety of the containment structure with respect to environmental risks. This requires the installation of an electrically conductive layer between the two geomembranes (double liner system) or between the geomembrane and the subgrade (single liner system) if the subgrade is not conductive enough.
GEOCONDUCT® is a needle-punched nonwoven conductive geotextile composed of a conductive grid made of Stainless-Steel cables. Placed under the geomembrane, it allows leak detection by geo-electrical methods and protects the geomembrane against puncture.
The applicable leak detection methods compatible with the GEOCONDUCT® are Water puddle (ASTM D7002) and Arc test (ASTM D7953) for exposed geomembranes, and Dipole (ASTM D7007) for covered geomembranes.
Benefits
Geocomposite that provides 3 functions: mechanical protection, filtration and leak detection
Homogeneous diffusion of electric current under the geomembrane
Compatible with geo-electrical leak location surveys: exposed geomembranes (Water puddle, Arc test) and covered geomembranes (Dipole)
Easy installation with a single product to unroll
Features

Filtration

Leak detection

Mechanical protection
Characteristics
Needle-punched nonwoven conductive geotextile
Conductive 50 mm x 50 mm (2'' x 2'') grid made of Stainless-Steel cables
Standard roll size: 3.90 m x 200 m (12.8' x 656')