LANDFILL
BUILDING CONSTRUCTION
PUBLIC WORKS
HYDRAULIC STRUCTURES
MINING ENGINEERING
LANDFILL DRAINTUBE LFG
DRAINTUBE LFG
- Temporary covers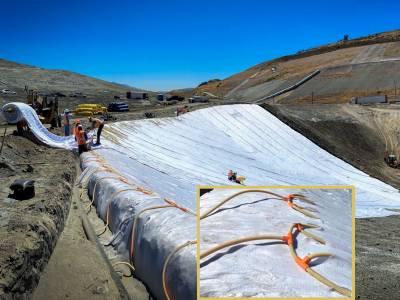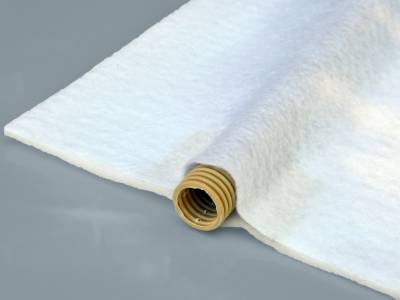 Use
The construction of temporary covers allows the operator to limit the infiltration of rainwater into the waste mass (and thus the production of leachate) and also to collect the Landfill Gas (LFG) and limit odor problems while waiting for the construction of the final cover.
Installed directly under the geomembrane,  DRAINTUBE® LFG ensures the collection of LFG and protects the geomembrane against puncture.
Connection to the main header pipe using the Quick Connect system
The Quick Connect system connects the mini-pipes of the DRAINTUBE® LFG directly to the main header pipe. This ensures that the overall system is depressurized, reduces pressure losses, and increases the vacuum zone of influence. The Quick Connect system + T-Connect limits air intrusion into the landfill gas network.

Benefits
Optimization of LFG collection
Gas collection under the temporary cover
Large zone of influence and high collection rate
Mechanical protection of the geomembrane against puncture
Better performance of the temporary cover by limiting LFG pressures on the geomembrane
Easy installation with a single product to unroll
Cost-effective and environmentally friendly solution as it replaces granular layers
Features
Drainage

Filtration

Mechanical protection
Characteristics
Multi-linear drainage geocomposite (ASTM D4439)
Perforated mini-pipes made of polypropylene
3 diameters of perforated mini-pipes: 16 mm, 20 mm and 25 mm
4 spacing options between the mini-pipes: 2 m, 1 m, 1/2 m and 1/4 m (80'', 40'', 20'', 10'')
Standard roll size: 3.98 m x 75 m (13.1' x 246')
Projects completed with DRAINTUBE LFG
LFG Collection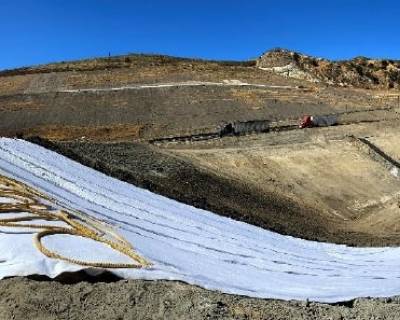 [Environment]
Sunshine Canyon Landfill - Sylmar, California
18 800 m2
To reduce odors and collect biogas under the geomembrane of the Sunshine Canyon Landfill Site, the DRAINTUBE® solution was chosen because of its large collection capacity.