HYDRAULIC STRUCTURES
LANDFILL
PUBLIC WORKS
BUILDING CONSTRUCTION
MINING ENGINEERING
HYDRAULIC STRUCTURES ALVEOTER
ALVEOTER
- Soil stabilization on slopes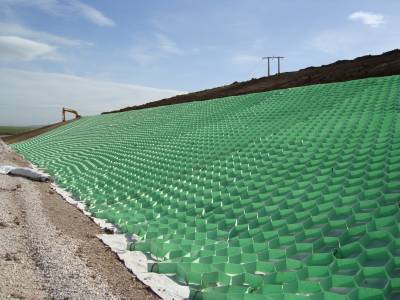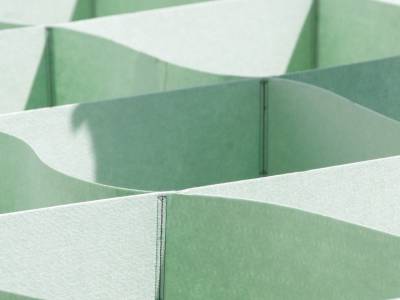 Use
ALVEOTER® has a permeable three-dimensional structure that allows the soil to be confined and stabilized in the cells. When used on slopes, it effectively holds the soil in place to naturalize sterile surfaces with steep slopes.
The structure of ALVEOTER® and its composition in non-woven needlepunched geotextiles make it very light and easy to install (reduction of the accordion effect). It adapts easily to the irregularities of the support and to the geometry of the slope.
ALVEOTER® allows the use or reuse of a wide variety of materials, thus offering an efficient, economical and ecological solution.
Benefits
Erosion control on slopes
Installation on steep slopes (up to 1H/1V)
High stability over time
Flexibility and lightness
Perfect adaptation to the shape of the support
Easy to transport
Low volume packaging
Features

Soil stabilization
Characteristics
Polyester geotextile
Standard cell height: 100 mm (4'')
FIND OUT MORE...
Projects completed with ALVEOTER
Earth retention in infiltration ponds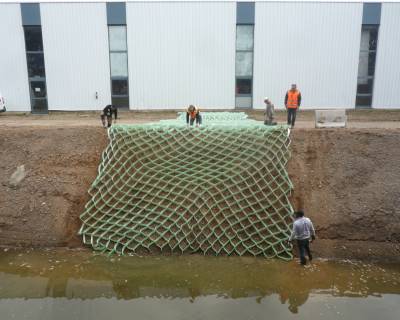 [Hydraulic structure]
Richwiller (68)
600 to 800 m2
To enable load bearing and earth retention to a depth of 15 cm for long-term revegetation, the ALVEOTER® solution was implemented on the slopes of an infiltration pond, with 45° gradients.